2023 ASSP Northwest Chapter PDC – April 4, 2023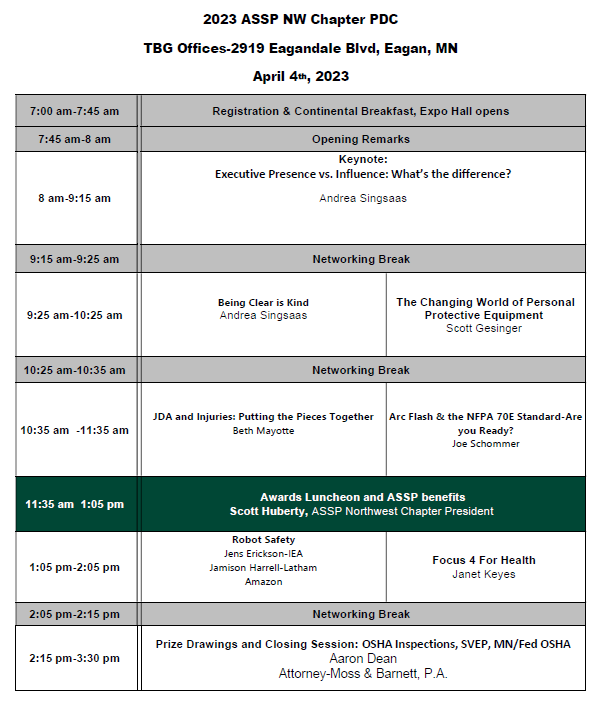 Keynote Speaker:
Andrea Singsaas, MBA, PMP
Founder and CEO, The Tyne Group
Andrea Singsaas is an award-winning executive coach with nearly two decades of leadership experience spanning multiple industries and continents. She personally advises executives to develop the leadership skills required to evolve and exceed the demands of today's dynamic business environment. Her innovative message will explain how to utilize influence and its differentiation from professional presence. Gain insight on influence and its relationship to authority as well as how influence can positively impact professional development. How well leaders can influence others correlates to their success. Professional influence and presence are quite different yet often used interchangeably. At the conclusion of this session attendees will know the difference between presence and influence, and how to expand their use of presence and influence in their professional journey.
https://www.facebook.com/TheTyneGroup/
https://www.linkedin.com/in/andreasingsaas/
https://www.instagram.com/andreasingsaas/
Additional speakers to be announced soon!