The Northwest Chapter is pleased to announce the slate of candidates for its 2021 Chapter Board Election.
The voting for the election will open on May 22, 2021 and will close on May 27, 2021. Yes, that is 5 days. That is 432,000 seconds (give or take). So, please read through the candidate bios below and make a mental note of who you will like to see on the Chapter Board. That way the actual voting process will take you a grand total of 93 seconds to complete or 0.02162% of the time allotted.
Your ballot will come directly from ASSP. If you have had trouble receiving email from Society, please log into your ASSP account or contact customer service at ASSP and update your email settings.
2021 ASSP Northwest Chapter Officer Candidate Slate
Vice President
Alanna Lee, CSP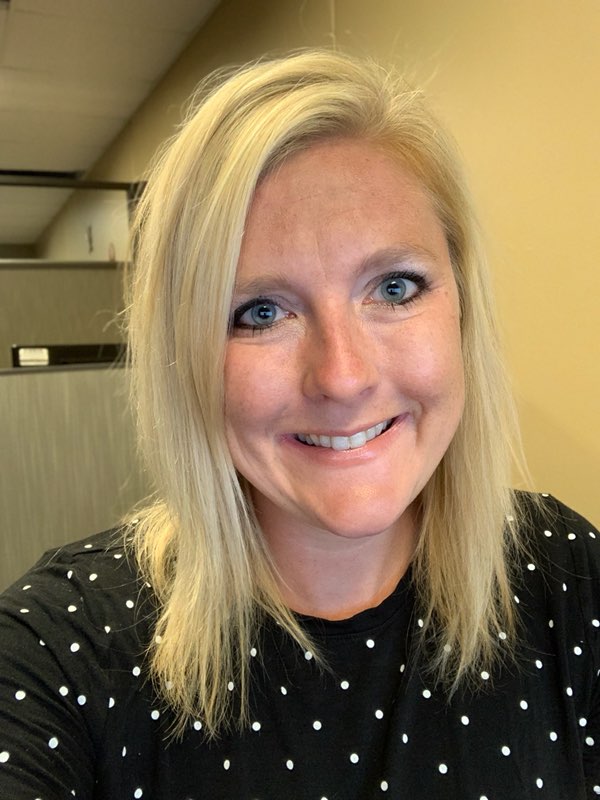 Alanna sits on her Hermantown wooded acreage with her husband, two sons and their dogs, listening to the frogs sing and wind blow through the tall pine trees. Her days fly by as Cirrus Aircraft's Environmental Compliance Specialist, as she has over ten years of hands-on experience in the Environmental Health and Safety Field. Alanna has ensured top notch safety for organizations such as NRRI, North Shore Mining, US Compliance, and Cambria. Alanna received her Masters Degree in Environmental Health and Safety from the University of Minnesota Duluth in 2011, and has successfully obtained her Certified Safety Professional designation in 2018. She currently holds a seat on the MN Safety Council Board representing the Northwest Chapter of ASSP.
Secretary
Jennifer Carlson, CSP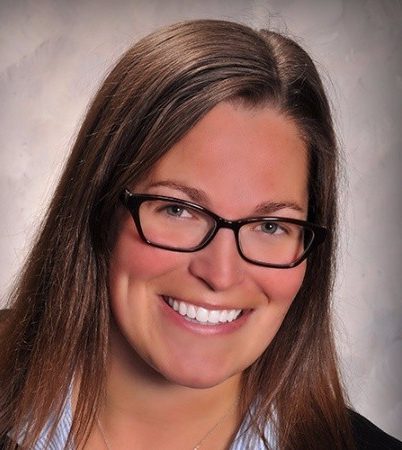 Prior to Jennifer's 2017 relocation, she served in a variety of roles with the Northwest Chapter of the American Society of Safety Professionals. She has since relocated back to the Northwest Chapter territory and is excited to serve again.

Jennifer has worked with 3M for twelve years, holding a variety of leadership and technical positions in manufacturing, research and development and pilot plant operations. She is currently the Health Care Business Group EHS Manager for the United States, Canada and Mexico manufacturing plants.

Prior to joining 3M, and while obtaining her graduate and undergraduate degrees from the University of Minnesota-Duluth, Jennifer worked for the Minnesota Pollution Control Agency in Superfund Remediation.

Although she is passionate about her career, she takes advantage of every moment she can outside of the office exploring the outdoors. Jennifer enjoys skiing, canoeing, biking, golfing, gardening, collecting lake glass and when indoors, listening to vinyl.

Jennifer currently resides in Hudson, WI with her husband Larry, Honey-Cat and Maddy-Girl (German Shorthaired Pointer). She loves the life she lives and regularly reminds her friends and family that "Safety Never Takes a Vacation."
Member at Large (3 positions open)
Paul Gammelgaard, ASP
Paul Gammelgaard is an Associate Safety Professional with a B.S. in Operations Management and is currently employed by US LBM Holdings, LLC as its National Safety Partner. I began my career as a Residential Framing Carpenter and slowly, almost reluctantly at times, developed a passion for safety. While working for Carpentry Contractors Company I transition through several roles ending with Operations Manager. My safety responsibilities included safety program development and implementation, training development and execution, incident investigation, risk assessment, hazard mitigation. While cultivating my safety skill set I developed a passion for fall protection in the residential segment. In partnership with MN OSHA, I was asked to co-present in a lunch and learn fall protection seminar hosted by the department of labor to address residential exposures and mitigation strategy.
In 2018 I earned Green Belt Certification from the Wisconsin School of Business Center for Professional development by completing the first of many safety-focused process improvement projects. As the National Safety Partner, I continue to drive loss control activities through practical application of operational safety with Lean tools. Additional responsibilities include managing the corporate safety program, managing partnerships with our insurance partners, strategically planning and effectuating loss mitigation strategies, managing all OSHA, DOT, and EPA interactions, and managing the enterprise COVID-19 response.
Steve Gauger, ASP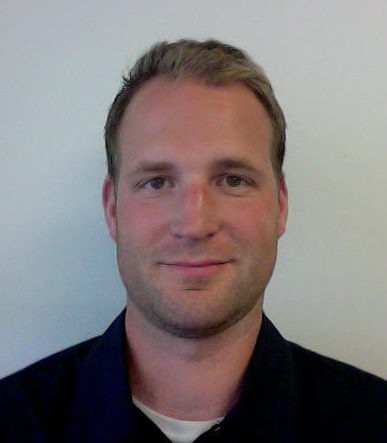 Hello, I am Stephen (Steve) Gauger and reside in the NE Metro with my wife and two daughters. My career in safety has been about 8 years deep, primarily within the petrochemical manufacturing industry at Marathon Petroleum Corporation and more recently within the medical device manufacturing sector at Abbott. I enjoy conducting safety in both field and office based capacities – wherever the action is! My education background started with an undergraduate degree in Biology and then led to a graduate degree at UW-Stout's M.S. Risk Control program. Currently hold the BCSP – ASP certification and have enjoyed being a member within ASSP since 2012. I enjoy outdoor activities with family and friends, exercising and snowboarding.
Dan Hammersley, ASP
My name is Dan Hammersley and I am the Laboratory Safety Officer at the Minnesota Department of Health – Public Health Laboratory (MDH-PHL). I graduated from the University of Wisconsin – Madison with a Bachelor of Science in Biology. Since graduation, I have pursued a career in public health. I have worked at both the Wisconsin State laboratory of Hygiene and the Minnesota Department of Health – Public Health Laboratory. I have been in public health for the past 15 years in both diagnostic testing in the virology laboratory and, most recently, in Laboratory safety. For the past 7 years, I have served as the MDH-PHL Laboratory Safety Officer. In this position, I serve as the Biosafety Officer and the Chemical Hygiene Officer, as well as manage all aspects of our safety program at the public health laboratory. I have been involved with the American Society of Safety Professionals Northwest Chapter and have been a member of their Professional Development Conference planning committee for the past three years. In March 2020 I attained the Associate Safety Professional credential from the Board of Certified Safety Professionals.
Carol Keyes, CSP
Carol is one of the principals and founders of Complete Health, Environmental & Safety Services, Inc. (CHESS), which has been in business since 1993. CHESS specializes in serving the safety and environmental needs of small business. Carol currently serves on the ASSP Finance Committee, and is Professional Development Chair for the ASSP Consultants Practice Specialty. She is also on the board of MetroIBA, an independent business alliance in the Twin Cities area and serves on the MN Occupational Safety & Health Advisory Council (MN Dept of Labor & Industry). She is a past secretary for the Northwest Chapter.

Fun fact: Carol loves doing almost anything in the air: skydive, hang-gliding, gliders, flying. But, not bungee jumping—that's crazy.
Mark Lenling, CSP
Mark E. Lenling grew up in Prior Lake and currently lives in White Bear Lake, MN. He enjoys active exercising (including mountaineering, obstacle course races, duathlons, and powerlifting), playing the drums and doing sound board for church bands, visiting museums, studying about wellness, science, & technology, and traveling for adventurous vacations. He also enjoys spending time with my wife, Angela, who is both a licensed therapist and a Protestant Chaplain as ranking Captain (currently serving overseas in the UK) in the U.S. Air Force.

At his current job at SunOpta, he supports personnel at facilities throughout North America through mentoring and training in EHS and Sustainability topics. Before SunOpta, he served for four years in the public sector State of Minnesota as a Safety Investigator with MN OSHA Compliance, Safety and Health Officer with Metropolitan State University, and then Safety Administrator with the MN Department of Corrections.
Tyler Murphy, MS, CSP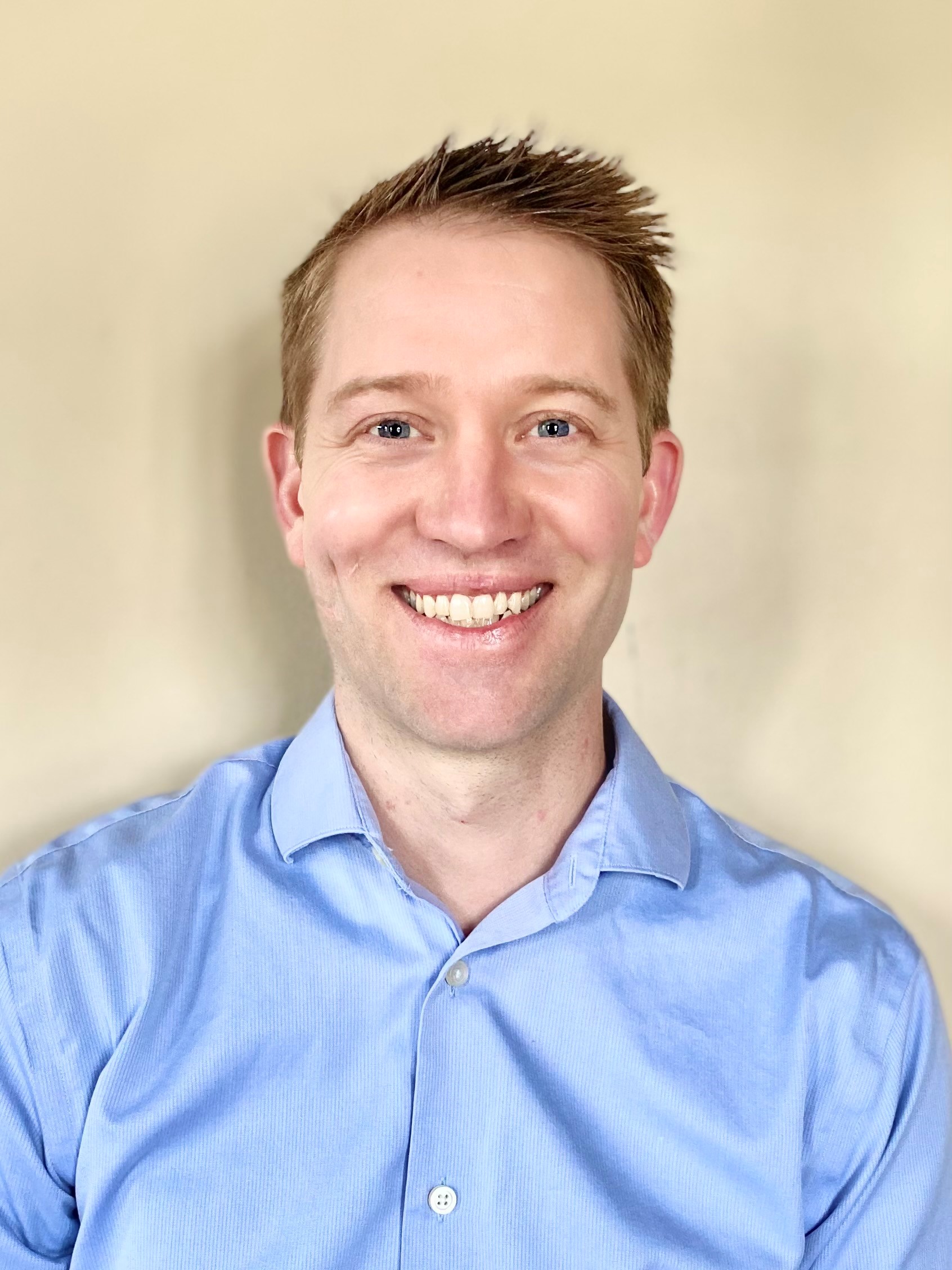 Tyler completed his Master of Science degree in risk control at UW-Stout in 2010, and earned his CSP in 2013. He was a student member of the Northwest Chapter from '08 – '10, and Tyler has been a professional member of the chapter for a decade. He has spent the last seven years of his professional career working at Ecolab as a SH&E Manager. Prior to joining Ecolab Tyler worked at CenterPoint Energy as a safety specialist, and Liberty Mutual as a loss control consultant. Tyler resides near New Richmond, WI with his wife and two children (7 & 3).
Jaspreet (Jesse) Narr, MS, CHMM, PMP
Jesse Narr is an EHS leader with proven success in shaping organizational priorities by implementing strategic initiatives that maximize business value through risk management in operations, new product introductions, R&D, facilities, and infrastructure asset management.
Her recent role includes leading the Health, Safety, and Environmental function for Fortune 100 company manufacturing plants in Minnesota including Business Continuity during the health pandemic. She has also led organizational culture transformation initiatives by deploying risk management software to multiple locations in North and Central America. This breadth of responsibility is built on the foundation of influencing, communications, technical competency, relationship building, and talent management in a dynamic environment.
Jesse lives with her 7 year old son and husband in Plymouth, MN,
Mark Nichols
Mark Nichols has been involved with the Northwest Chapter of ASSP for more than 25 years, through a career that has taken him from Minneapolis, through Chicago and Seattle, and back to Minneapolis.
He had the good fortune to work with many highly skilled professionals in the fields of occupational and product safety, risk management, industrial hygiene, property protection and environmental protection, and has traveled for work assignments from Saltillo, Mexico to Waterloo, Canada. He has also flown with bush pilots into remote sections of Alaska to evaluate gold mine reclamation sites, and taken month-long trips on commercial fishing vessels in the Bering Sea. Mark's exposure to diverse industries, such as high rise construction, food processing, high technology, hospitality and many forms of manufacturing have afforded him the opportunity to learn about how the world works, and to apply lessons learned
Andy Johnson, CSP
My name is Andy Johnson. I have a bachelor's degree from UW-Whitewater in Occupational Health and Safety. I have obtained my Certified Safety Professional Certificate. I have worked in various roles in Safety from a field specialist to my current position as the director. I got into safety by accident, I was working construction and I was injured. With that experience I wanted to help other workers go home safely so I looked into options on how to get into the safety field and I saw UW-Whitewater had an Occupational Health and Safety Program and it was close to home, so I signed up and got enrolled in classes. After graduation I started in the field and it has brought me to where I am now. In my free time I enjoy spending time with my family, traveling, mountain biking, swimming, and golfing.
Delegate (2 positions open)
Megan Rooney, CSP
Megan Rooney has been a safety and OSHA compliance professional for more than 20 years. She has driven OSHA compliance and injury reduction in Stores and Supply Chain at Target Corporation for the last 9 years and is known for collaboration among cross-functional groups from safety to operations to employee relations. She got her start at IEA, Inc., a local environmental, health and safety consulting organization where she worked in the field as a technician, managed client accounts, and finally led her own division of EHS professionals.

Megan joined ASSE in 2007 as a way to connect with other safety professionals in similar careers. She was Treasurer of the board for 2 years in 2008-2010, served on the PDC planning committee from 2012 to 2017, was a Member at Large 2016-2018, and has been a delegate for several years. She served as Co-Vice President and Co-President of the board of the Parent Teacher Student Organization for her children's school from 2013-2017 and is currently involved with the Arthritis Foundation as a member of the Juvenile Rheumatoid Arthritis committee.

Megan lives in Woodbury with her husband of 18 years and her two kids, Taylor age 15 and Liam age 10. She most enjoys spending time with her family at the cabin, watching her kids play soccer, basketball, lacrosse, golf, curl, and downhill ski, and occasionally reading a book for fun. She really enjoys working with the Northwest Chapter and, if elected, is excited to continue in this role!
Jeffrey P. Jarvela, CSP, OHST
Jeff is currently a Corporate Health & Safety Manager for Cleveland-Cliffs Inc., a U.S. iron ore mining and flat-rolled steel production company. He is responsible for providing guidance, support, oversight, and coordination to Cliffs' five iron ore mines and taconite pellet production facilities in MI and MN.

Jeff has been an ASSP Member since 1997 and a Professional Member since 2004. He is currently serving in the Chapter House of Delegates, and he also serves as the UMD Student Section Liaison for the Northwest Chapter. Jeff has also served his local Chapter in Region V as Vice President (2009-10) and as President-Elect for a short while before having to resign due to relocating to northern MN for a new opportunity. Jeff has also volunteered at the Society level as the Award & Honors Committee Chair for the Oil, Gas, Mining and Mineral Resources, where he remains an active member. As of July 2021, Jeff will also be joining the Board of Directors for the Minnesota Safety Council.

Jeff holds certifications as a Certified Safety Professional (CSP) and Occupational Hygiene and Safety Technician (OHST). He earned his B.A.S. in Industrial Technologies (1996) and Masters Degree in Industrial Safety (1997) from the University of Minnesota – Duluth, and has over 23 years of professional safety experience. Prior to Cliffs, Jeff gained 13 years of experience in the manufacturing, warehousing, and airline industries. He is a member of the National Safety Council, Minnesota Safety Council, American Industrial Hygiene Association, and National Fire Protection Association.